Republican Steve Scalise shot in Virginia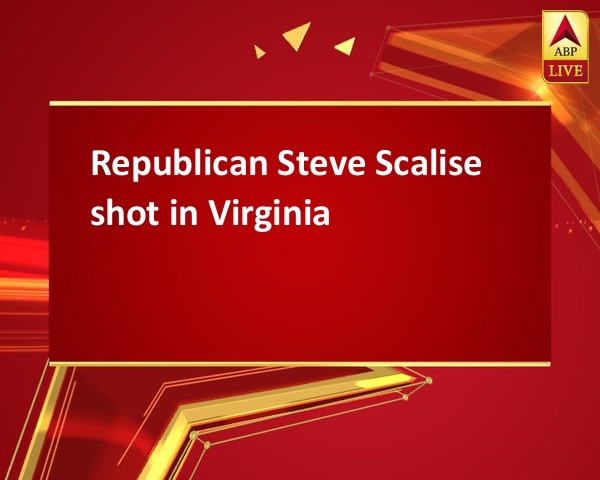 By:

ANI
Updated:
14 Jun 2017 07:20 PM
Virginia [U.S.], June 14 (ANI): At least five people including a senior US congressman Steve Scalise were wounded when a gunman opened fire during a baseball practice in Alexandria, Virginia on Wednesday morning.
It is pertinent to mention that Prime Minister Narendra Modi is set to visit Washington on June 26 at the invitation of U.S. President Donald Trump. President Trump has condemned the shooting incident.
The shooting took place at 6:30 am in the morning when the Republican Congressional Baseball Team was practicing and the unidentified gunman opened fire around the YMCA on East Monroe Street in Alexandria. Eyewitness says at least 5 injured before shooter was taken down.They were practicing for a charity baseball game. Democrats team was practising elsewhere.
The shooting incident took place at a couple of miles from White House. Police has told media that "It was a deliberate attack" as the gunman knew that the Republicans were practicing.
Republican Senator Mo Brooks said there were a number of congressmen and congressional staffers lying on the ground and at least one of them was wounded. The Alabama Republican said he used his belt as a tourniquet to help one of the victims.
House Majority Whip Steve Scalise, a Republican from Louisiana, was shot in the hip.
Rep Mo Brooks (R. Alabama) who was at the baseball game where shooting took place, says around 100 shots were fired, he saw Scalise dragging himself after shooting.
Rep. Brooks told, he was on deck at a practice for the congressional baseball team when the shooting occurred.
Scalise, who is a member of the House Republican leadership as the majority whip, appeared to have been shot in the hip and it appeared two Capitol Hill police agents were shot, Brooks added.
Brooks said "Gunman certainly knew who he was targeting- elected officials.
Alexandria police said, they were responding to a "multiple shooting" in the (ANI)
This story has not been edited. It has been published as provided by ANI