Rohingya fighters killed Hindus in Myanmar: Amnesty International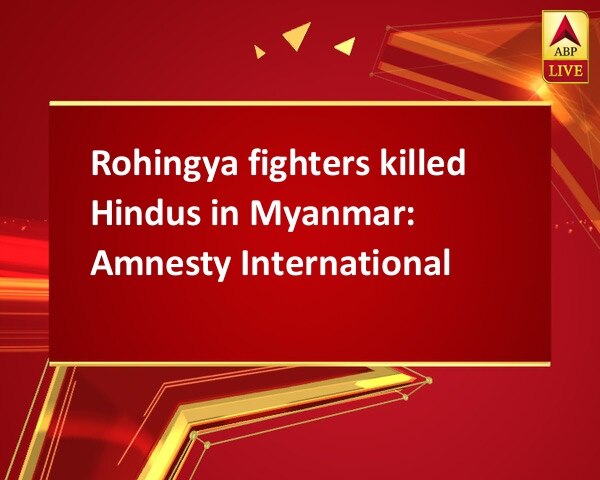 By:

ANI
Updated:
23 May 2018 01:25 PM
Dhaka [Bangladesh], May 23 (ANI): Amnesty International has said that it has evidence that Arakan Rohingya Salvation Army (ARSA) killed around 99 Hindu civilians in August 2017.
Masked ARSA fighters killed scores of Hindus near a remote village named Kha Maung Seik, after launching the coordinated attacks on 30 security posts and an army base in northern Rakhine state in the early hours of August 25, claimed Amnesty International on Tuesday.
Amnesty International came up with witnesses' statements, including eight Hindu women, who alleged they were abducted by the ARSA fighters and forcefully converted to Islam.
As per Dhaka Tribune, Amnesty International also said it had documented killing of six Hindus by these insurgents from Rohingya Muslim armed group near the town of Maungdaw on August 26.
ARSA leader, Ata Ullah, earlier said it is fighting for the rights of the Rohingyas.
Rohingyas are a Muslim minority ethnic group in Myanmar, who have been regarded by many majority Buddhists as illegal migrants from Bangladesh.
Due to a surge in violence in western Myanmar, more than 700,000 Rohingyas flee a brutal Myanmar military campaign launched in August last year and are currently languishing in Bangladeshi refugee camps. They also accused security forces of killings and rape. (ANI)
This story has not been edited. It has been published as provided by ANI