Strauss-Kahn settles lawsuit with hotel maid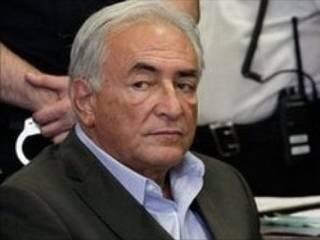 Washington:
Former International Monetary Fund (IMF) chief Dominique Strauss-Kahn and
a New York City hotel maid who accused him of attempting to rape her have
agreed to settle her civil lawsuit against him, Bronx County Supreme Court
Justice Douglas McKeon said.




Details of the settlement, including the amount of any damages to be paid
by Strauss-Kahn to Diallo, will not be made public, McKeon said at a court
hearing on Monday, according to US media.




Nafissatou Diallo, the 33-year-old maid, had accused Strauss-Kahn of
forcing her to perform oral sex and trying to rape her in May 2011 when
she went to clean his hotel room in Manhattan. He said the encounter was
consensual.




Strauss-Kahn, 63, was arrested and charged with attempted rape and other
crimes, but the charges against him were dropped after New York City
prosecutors said Diallo had credibility problems.




He was forced to resign as head of the IMF and abandon his plans to run
for president in his native France.