Strong 6.0 magnitude earthquake hits Ecuador again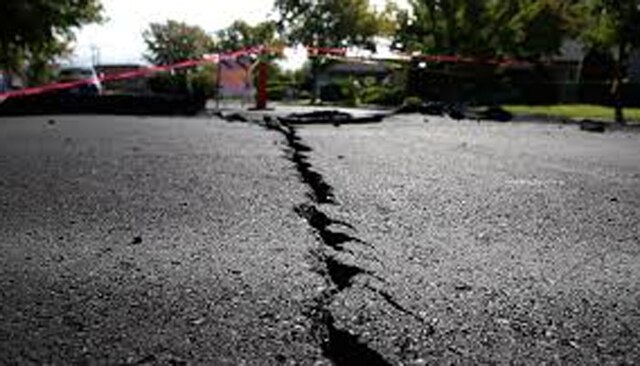 Quito
: A strong earthquake of magnitude 6.0 magnitude struck off Ecuador's disaster-stricken coast on Thursday, as survivors of an earlier deadly quake that killed 587 people clamored for food, water and medicine in parts of the disaster zone, reported Reuters.
According to the US Geological Survey, the latest quake that rocked on Thursday night hit about 100 km north-northwest of Portoviejo and at a depth of 10 km.
There were no immediate reports of damage and no tsunami warning issued.
President Rafael Correa said on Twitter that three aftershocks were registered on Thursday night, adding "have strength!".
Meanwhile, The toll from the 7.8 magnitude earthquake that hit Ecuador last week, has climbed to 587 over the weekend, including 27 foreigners, the government has said.
Thursday's report said 539 of the victims were identified and claimed by their families, while the identities of 48 bodies were still being investigated, Xinhua news agency reported.
Residents walk on a street amid destroyed buildings following an earthquake, April 16, 2016 in Guayaquil, Ecuador./ AFP PHOTO / ARIEL OCHOA
Among the 27 foreigners killed in the quake, which hit late Saturday, 10 were Colombian, six Cuban, two Canadian, two from the Dominican Republic, two from Britain, and one each from Italy, Germany, France, and Ireland. One was yet to be identified.
Police look at a car crushed under a collapsed overpass in Guayaquil, Ecuador, Saturday April 16, 2016. (AP Photo/Jeff Castro)
The number of injured stands at 5,733, with 163 reported missing.
Relief efforts and materials are urgently needed. By Thursday afternoon, a campaign launched by Ecuador's National Assembly had already gathered $377,197, according to a parliament statement.