Thailand: Bomb blast rocks Pattani, one dead & dozens wounded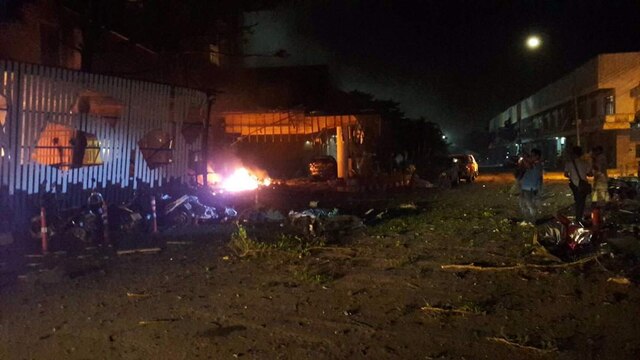 By:

AFP
Updated:
24 Aug 2016 09:11 AM
Bangkok: A large car bomb blew up outside a hotel in Thailand's insurgency-plagued southern region, killing one and wounding more than 30 people, some of them critically, police said.

The bomb struck shortly before midnight outside a hotel on the outskirts of Pattani, one of three Muslim majority southern provinces that have been battered by a 12-year insurgency.

"So far there is one killed and more than 30 injured," Major General Thanongsak Wangsupa, Pattani provincial police commander, said.