Trump attacks China's growing trade with North Korea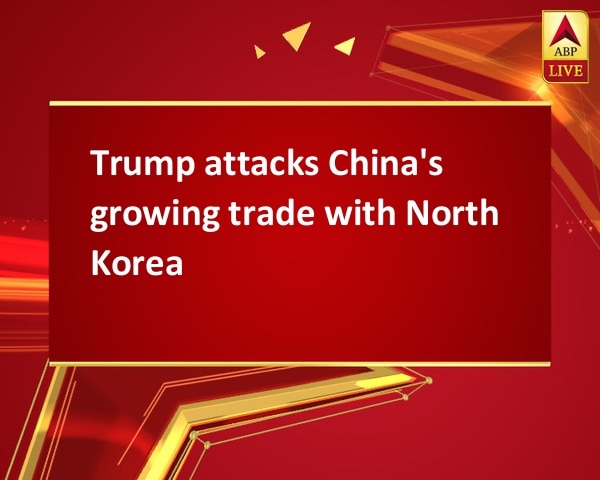 By:

ANI
Updated:
06 Jul 2017 05:50 AM
New Delhi [India], Jul 6 (ANI): In the wake of North Korea launching Inter Continental Ballistic Missile near a sea in Japan, United States President Donald Trump has attacked China over its increasing trade with Pyongyang.
Trump took to his Twitter handle to express his concerns over China, which he has been hoping that the country would help the US to rein in North Korea over Nuclear programme.
"Trade between China and North Korea grew almost 40% in the first quarter. So much for China working with us - but we had to give it a try!," he tweeted.
Some US officials believe that the ICBM fired by North Korea could have the range to reach the US state of Alaska.
U.S. Secretary of State Rex Tillerson has called for global action to counter the alleged global threat from North Korea after Pyongyang claimed to have conducted its first successful test of an Intercontinental Ballistic Missile on Tuesday.
"The United States strongly condemns North Korea's launch of an intercontinental ballistic missile," Tillerson said in a statement, adding "Global action is required to stop a global threat. Any country that hosts North Korean guest workers, provides any economic or military benefits, or fails to fully implement UN Security Council resolutions is aiding and abetting a dangerous regime."
He said that testing an ICBM represents a new escalation of the threat to the United States, its allies and partners, the region and the world.
A missile is classified as an ICBM if it can fly a minimum of 5,500 kilometers. North Korea's missile reached a height of 2,802 kilometres (1741 miles), according to state broadcaster Korea Central Television (KCTV). (ANI)
This story has not been edited. It has been published as provided by ANI