Turkish guards indicted in U.S. for attacking pro-Kurdish protesters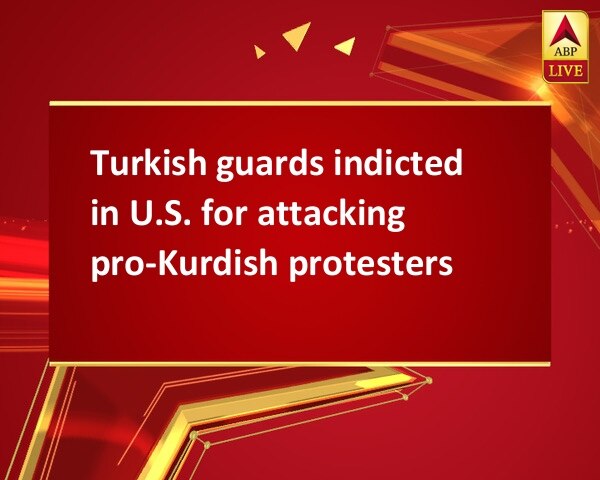 By:

ANI
Updated:
30 Aug 2017 04:20 PM
Washington D.C. [U.S.A.], August 30 (ANI): U.S. authorities have indicted 19 people, including 15 Turkish security officials, for attacking protesters who held demonstrations outside the Turkish Ambassador's residence in Washington DC on May 16, 2017 against the visit of President Recep Tayyip Erdogan.
All 19 defendants were indicted on a charge of conspiracy to commit a crime of violence, with a bias crime enhancement," CNN quoted the District of Columbia Attorney's Office statement.
In June, Washington DC Police Chief Peter Newsham said that "there's no indication at all that the protesters were a terrorist group."
The Turkish embassy claimed that the protesters were affiliated with the PKK (Kurdistan Workers Party), which is a designated terror group in Turkey, the US and Europe, and has been engaged in a 30-year conflict with the Turkish government.
U.S. officials have strongly condemned the attack but Turkey argued that the security guards have diplomatic immunity.
Relations between Ankara and Washington have been strained over Washington's support of Syrian Kurdish forces battling the so-called "Islamic State." Turkey said the U.S.-backed Syrian Kurds are an arm of the PKK.The Turkish security officials left the country before they were charged. (ANI)
This story has not been edited. It has been published as provided by ANI