U.K.'s Prince Philip about to retire
Prince Philip , the 96 year old Duke of Edinburgh, performs his last royal engagement at the Buckingham palace.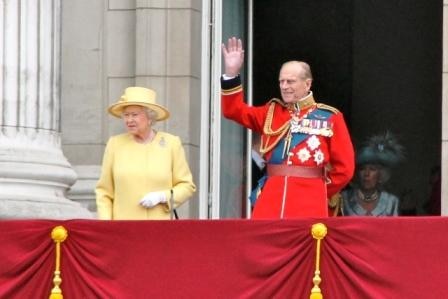 New Delhi: The Duke of Edinburgh, the husband and consort of Britain's Queen Elizabeth II, Prince Philip is retiring from his services on Wednesday after performing his last royal engagement.
Prince Philip is making his last public appearance in a parade of the royal marines, at Buckingham Palace. The Duke of Edinburgh who is 96 years old, will  bring to an end his 64 years as Captain General of the commando force, after attending the parade of the Royal Marines at Buckingham Palace.
Prince Philip Mountbatten who is known for his tongue-in-the-cheek political remarks, has authored 14 books in his tenure. His sense of humour is quite opposed to the composure of the queen.
Prince Philip has been married to Queen Elizabeth II since 1947. He has four children with Queen Elizabeth- Prince Charles, Princess Anne, Prince Andrew, and Prince Edward. The couple are set to mark their 70th or platinum wedding anniversary in November this year.
 The Duke had announced his retirement from public duties in the month of May. Recently, Duke's hospitalisation had been in news. He is in good health at present.