US bombers fly off east coast of North Korea in show of force, says Pentagon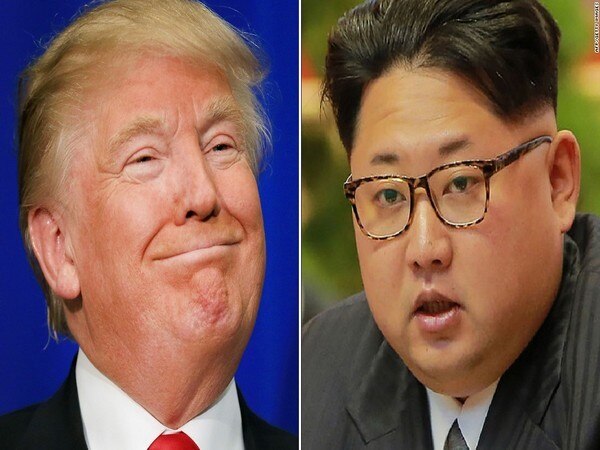 By:

ANI
Updated:
24 Sep 2017 05:45 AM
New York [U.S.A.], Sept. 24 (ANI): US Air Force B-1B Lancer bombers flew off the coast of North Korea Saturday in show of force, the Pentagon said.
The bombers, escorted by fighter jets, flew in international airspace over waters east of North Korea, reported the New York Times.
The flight flew off Pyongyang, shortly before North Korea's foreign minister was to address at the United Nations.
"This is the farthest north of the Demilitarized Zone (DMZ) any US fighter or bomber aircraft have flown off North Korea's coast in the 21st century, underscoring the seriousness with which we take the DPRK's reckless behavior," Pentagon spokesman Dana White said in a statement.
"This mission is a demonstration of U.S. resolve and a clear message that the President has many military options to defeat any threat," said Pentagon spokeswoman Dana White, calling North Korea's weapons program "a grave threat."
"We are prepared to use the full range of military capabilities to defend the U.S. homeland and our allies," she added.
This incident follows a week of rhetoric from Washington and Pyongyang.
Where U.S. President Donald Trump called North Korean leader Kim Jong-un a "madman" on Friday, a day after Kim termed him a "mentally deranged U.S. dotard."
Recently, North Korea conducted its sixth most powerful nuclear test on September 3, attracting UN sanctions and criticism from the international community.
Under Kim's leadership, Pyongyang carried out several intercontinental ballistic missile tests, including 20 missile tests in 2016.
Earlier, Trump taunted the previous U.S. administration on their way of handling North Korea, saying that Pyongyang's leader Kim Jong-Un should have been handled a long time ago
President Trump at a campaign rally in Alabama, mocked Kim by continuing to call him "Rocket Man" and "Little Rocket Man"
"Kim Jong Un of North Korea, who is obviously a madman who doesn't mind starving or killing his people, will be tested like never before!" Trump had earlier said in a tweet.
The US President had recently ordered fresh sanctions over Pyongyang's weapons programmes and even praised China for taking an action to limit financial transactions with North Korea. (ANI)
This story has not been edited. It has been published as provided by ANI