US will make no concessions for N Korea talks: CIA chief
CIA Director Mike Pompeo insisted that Pyongyang was buckling under the pressure of US-led international sanctions.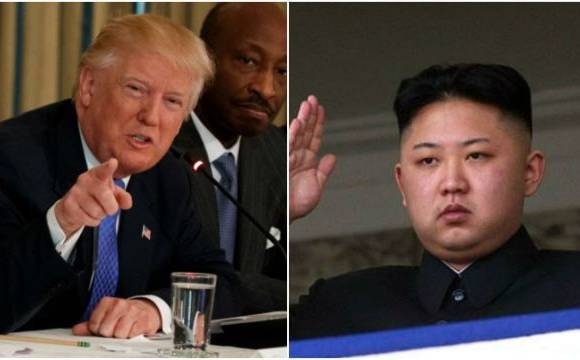 By:

PTI
Updated:
12 Mar 2018 02:27 PM
Washington:  America will make no concessions to North Korean leader Kim Jong Un for his talks with President Donald Trump over the reclusive nation's nuclear programme, CIA Director Mike Pompeo has said and insisted that Pyongyang was buckling under the pressure of US-led international sanctions.
Amid suggestions the US president is entering the potentially risky talks without properly considering the potential consequences, Pompeo said Trump understood the dangers. Pompeo's remarks came days after Trump agreed to accept an invitation from the North Korean leader to meet by May after months of escalating tensions over Pyongyang's advancing nuclear and missile programmes.
Never before have we had the North Koreans in a position where their economy was at such risk, and where their leadership was under such pressure that they would begin conversations on the terms that Kim Jong Un has conceded to, Pompeo told Fox News.
"Make no mistake: while these negotiations are going on, there will be no concessions made," he said.
"This first meeting is between Trump and the leader of North Korea, the two people who are the decision-makers, who will ultimately decide what arrangements are acceptable, Pompeo said.
Pompeo said that Trump "isn't doing this for theater."
"He's going to solve a problem," Pompeo said. He also insisted that Kim be prepared to talk about "complete, verifiable, irreversible denuclearization" if the meeting is to be held.
CIA, he said has an important role to play in this and keep the president well informed.
"The CIA has an important role as these conversations take place. We need to make sure that we can inform the president of the history of deceit of this regime, where they have committed to things in the agreed framework and that subsequently, we need to make sure that we go into this discussion understanding those risks, he said.
The nature of Kim Jong-un himself, he's still a very young leader, but clearly in charge of his country. Those are the kinds of things that we can share publicly about him and Trump is now committed to having at least a first conversation, Pompeo said in response to a question.
Trump would be the first sitting US president to meet with a North Korean leader.
"The location of the meeting will determine the exact timing of the meeting. The president and the team will figure out. But what's most important is what's discussed and the clarity and the strength and resolve of this president and this administration to achieve the outcomes that America so desperately deserves, the CIA director said.
Kim's desire for a meeting with Trump was made public on Thursday, amid North Korea's continued testing of a nuclear warhead and ballistic missiles, which has resulted in heated exchanges between the world leaders.
Trump has called Kim rocket man and a "maniac," while the North Korean leader has called the president mentally deranged".
Pompeo said Sunday that he continuously briefs the president on the North Korea matter and that the CIA knows how Kim responds to certain messages, suggesting that Trump's Twitter attacks on the leader might have been more calculated that impulsive.
When asked whether Trump would consider travelling to Pyongyang, White House principal deputy secretary Raj Shah said, "I don't think that that's highly likely but again, I'm not going to rule anything out."
"It is going to be a time and a place to be decided. We don't have an announcement right now, but we have accepted this offer and we hope that it can be the part of an important breakthrough, Shah told ABC news.