Virginia shooter posted anti-Trump content on Facebook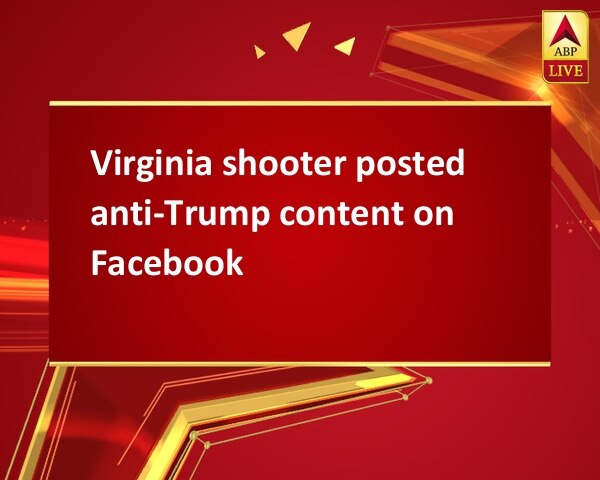 By:

ANI
Updated:
14 Jun 2017 11:55 PM
Virginia [U.S.], June 14 (ANI): Virginia shooter James Hodgkinson, who opened fire on a group of Congressman at a baseball field on Wednesday, injuring House Whip Steve Scalise and three others, expressed anti-Republican sentiments on his Facebook post.
According to the reports, the shooter was a Bernie Sanders supporter and was anti Republicans.
It is being speculated that Wednesday's attack on a GOP congressional baseball practice in Alexandria, Virginia was connected to left-wing rhetoric against U.S. President Donald Trump.
Apparently, James T. Hodgkinson of Belleville has two Facebook pages. His earlier apparent Facebook page contains a banner picture of Bernie Sanders.
His other apparent facebook page contains anti-Trump content.
On June 12, the shooter posted "I want to say Mr. president , for being an ass hole You are truely the biggets ass hole we have ever had in the Oval office."
On the same day at 2;33 p.m., he allegedly posted, "Make AMerica Great again, Resign!"
"Trump is guilty and should go to prison for Treason"," he added.
Senator Bernie Sanders said, "The alleged shooter "apparently volunteered on my presidential campaign ... I am sickened by this despicable act."
"I have just been informed that the alleged shooter at the Republican baseball practice is someone who apparently volunteered on my presidential campaign. I am sickened by this despicable act," he said on the floor.
Sanders tweeted, "Just been informed that alleged shooter at Republican baseball practice apparently volunteered on my Presidential campaign". (ANI)
This story has not been edited. It has been published as provided by ANI