WATCH: Jaw-dropping video of Philippines earthquake shows water from rooftop pool sloshing down Manila skyscraper
The death toll in the powerful Philippine earthquake climbed to 16 by Tuesday evening.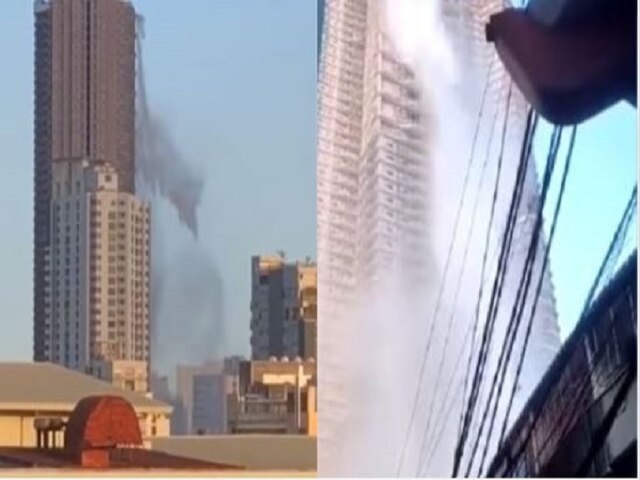 New Delhi: A dramatic footage of water falling down from a rooftop penthouse in Manila, Philippine, during the catastrophic earthquake of Monday, is going viral on the internet.

Water was seen pouring 600 feet down a Manila skyscraper on Monday as the powerful quake swayed the building.

The water fell from an 82-foot-long lap pool and a children's pool, down the side of the Anchor Skysuites, reports said. The video which was shared online by The Manila Bulletin, can give you the chills as it gives an idea of the intensity of the tremors which rocked Philippines on Monday. The video has been credited to Michael Rivo.

The death toll in the powerful earthquake climbed to 16 on Tuesday.

Watch the video here:


The 6.3 magnitude quake struck northwest of the capital on Monday, scientists from the US Geological Survey said, heavily damaging an airport and sending terrified locals fleeing swaying high-rises.

Philippine rescuers were seen scrambling Tuesday to reach dozens of people feared buried under a building near Manila.

The worst of the damage was in the province of Pampanga, which was the site of all 11 fatalities, disaster officials said.