Zardari calls for unity against religious extremism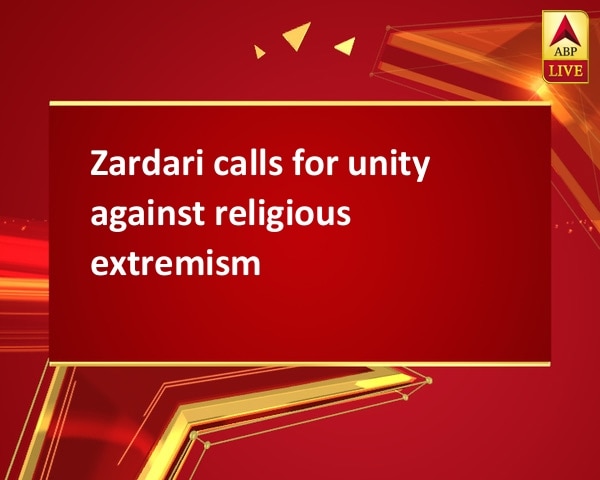 By:

ANI
Updated:
05 Jul 2017 07:50 PM
Islamabad [Pakistan], July 5 (ANI): Former Pakistan president and Pakistan People's Party (PPP) co-chairman Asif Ali Zardari has called for unity against religious extremism, militancy and sectarianism.
Labeling July 5 as a "day of shame and horror" in the history of the country, Zardari said it was on this day 40 years ago when the nation was hijacked by Bonaparte.
The PPP is observing July 5 as 'Black Day' to mourn the day when the party's founder Zulfiqar Ali Bhutto's government was ousted through a military coup by General Ziaul Haq in 1977.
"It was on this day that the military dictator began decimating state institutions, privatizing jihad and enacting black laws against women and non-Muslims in the name of religion," Geo News quoted Zardari as saying in the message shared by the PPP's media cell.
He added that it was on this day that the Pakistan began its collective descent into anarchy and mayhem- a descent that still continues in the name of religion.
Zardari vowed to end General Ziaul Haq's policies of privatisation of jihad and exploitation of religion for political ends and fight the mindset of religious extremism and end the privatization of jihad.
"On this day we reiterate our resolve that Pakistan will have to be a democratic, pluralistic and a moderate country in which there is no place for religious extremism, militancy and sectarianism," he said. (ANI)
This story has not been edited. It has been published as provided by ANI