PICS: Kareena Kapoor Khan looks hot in a shimmery outfit at \'Mowgli\' premiere!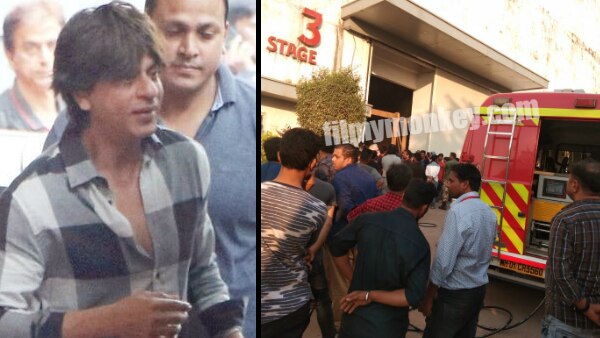 The last leg of shooting for 'Zero' was on at Reliance Studios no. 3 in Film city and Shah Rukh Khan was the sets as a fire broke out about an hour ago. Soon after the fire brigade arrived while SRK was inside the studio doing some patch work for the film that's scheduled to release on 21st December, our sources inform. The cause of fire was reportedly due to short circuit. The fire brigade arrived on the scene and police surrounded the area.
Srk's 'Zero' set catches fire
The good news is that no harm was done. Srk is safe too.


According to our reporter Joyeeta Suvarna, Srkk was at the studio for a promotional marketing shoot. As per latest information, 12 fire brigade vas arrived on the spot.

Zero: Red Chillies files caveat before Delhi HC post DSGMC notice

Reportedly, Srk's 'Zero' sets at Film city has earlier caught fire too due to short circuit and no harm was caused then too.

Shah Rukh Khan's 'Zero' is one of the most awaited films of this year which stars Anushka Sharma and Katrina Kaif in lead alongside SRK too.